PRODUCT NOT HERE?
CLICK TO VIEW RELATED PRODUCT LIST
HOT OFF THE HIGH FRUCTOSE FREE PRESS!


Coca Cola Caught Funding Scientists Who Deflect Blame For Obesity


Coca Cola's Position on Obesity


Pepsi and Real Sugar Re-unite


Coca Cola and McDonald's Made Us All Obesey


More Fructose In High Fructose Soda Than We Were Told






( Support us by supporting our advertisers.
Click ad above to learn more about their product. )

SPONSORS SECURE OUR LIST TOP POSITION FOR YOUR PRODUCT IN OUR LIST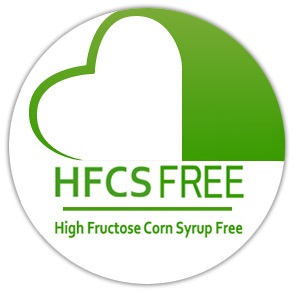 CAUTION, READ THEIR LABEL!
Use our list to find soda pops that are high fructose corn syrup free. Be sure to confirm your selection at the market shelf as some pancake mix and waffle mix products may change their ingredients. We urge product manufacturers to adopt the use of our uniform button for placement on their pancake mix and waffle mix front labels that do not contain high fructose corn syrup but until that time confirm your selections and report any pancake mix and waffle mix that may be on our list yet may have slipped the syrup into their ingredients to us by clicking HERE to email us.





Click here to email us the link to relevant articles about products to avoid
WHEN HIGH FRUCTOSE CORN SYRUP SNEAKS INTO A SIMPLE AND HISTORICALLY HEALTHY FOOD
In general pancakes, waffles and muffins tend to be free of high fructose corn syrup until they go ultra fancy. The dry ingredients that comprise the mixes for these items tend to utilize sugar as a sweetener with the basic recipe being prepared from a starch-based batter that may also contain eggs, milk and butter and cooked on a heated surface to form a rounded cake. This has been the recipe for pancakes since prehistoric times as pancakes are believed to be the earliest and most common cereal food eaten in prehistoric societies. Basically pancakes have been healthy since the beginning of time, until now.

Modern production pancake and waffle often have an ingredient list that may be well over 100 words, with stabilizers, colorizers, texturizers being added to extend shelf life and provide a photo ready appearance when mixed and cooked. There are many varieties from craft or health conscious purveyors that minimize the ingredient list and provide a tasty and visually appealing product as well as being healthy.

Pancake mixes, waffle mixes and muffin mixes that try to go ultra fancy tend to contain high fructose corn syrup as a sweetener. In short, the pancake or waffle does not contain hfcs yet the swirl, whip, drizzle or other embellishment tends to be loaded with high fructose corn syrup. Avoiding these overly sweetened pnacake toppings or mix in's tends to bring the sensible back to the pancake breakfast.

Several products containing blueberries also contained high fructose corn syrup, while the basic pancake mix or waffle mix by the same pruveryor tended to be without high fructose corn syrup in our research and studies.

It is also important to watch the toppings that you add to your high fructose free pancakes or waffles as many pancake and waffle syrups tend to contain high fructose corn syrup. You will need to avoid the word flavored and make sure you look for the word pure when selecting waffle and pancake syrups.


HIGH FRUCTOSE FREE PANCAKE AND WAFFLE MIX


CLICK TO SWITCH LISTS

















( click the image above to access associated high fructose free products list. New no high fructose corn syrup products and lists are being added regularly )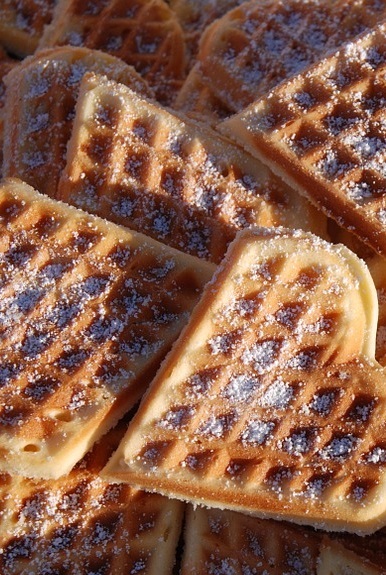 HFCS FREE PANCAKE AND WAFFLE ARTICLES


Wikipedia Pancakes


Wikipenda Waffles


HFCS FREE PANCAKE AND WAFFLE RECIPES AND USES



Fun Pancake Ideas


Vegetable Pancakes


Pancake Skewers With Nutella




WAFFLE AND PANCAKE TOURISM


World's Largest Waffle


Worlds Largest Pancake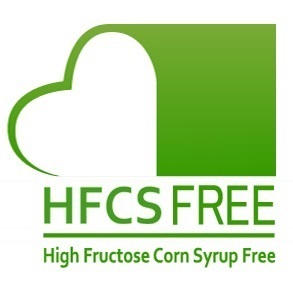 NO HIGH FRUCTOSE SODA BEVERAGES ORDER ONLINE

SELECT LIST

HIGH FRUCTOSE FREE WAFFLES AND PANCAKES ORDER ONLINE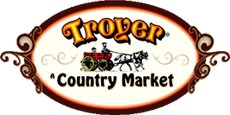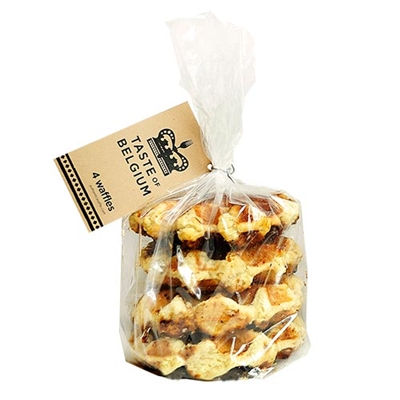 LINK TO US USING OUR BUTTONS AND BANNERS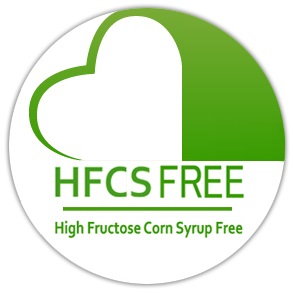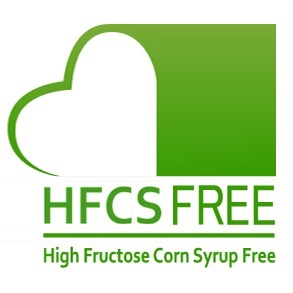 HFCS FREE PANCAKE AND WAFFLE PRODUCERS ASSOCIATIONS

WAFFLE HOUSE TEST KITCHEN

Click here to email a request to add your WAFFLE OR PANCAKE association
INTERNATIONAL PANCAKES DO NOT RESEMBLE IHOP OFFERINGS
The Japanese Pancake known as Okonomiyaki is a pancake containing a variety of ingredients, the word being derived from Okonomo (grilled) and yaki (what you like). The recipes vary from city and region yet the basic recipe is a grain based pancake with what you like being grilled into it, added upon it or the grilled cake placed upon. These ingredients tend to be seafood and vegetable related and avoid the sweet. The Japanese culture are very particular about their food consumables and the batter mix for the pancake portion is not a sweet batter yet a bread batter and does not contain any added sweetenters and no high fructose corn syrup.

German Pancakes most resemble crapes and are typically finished with lemon and powdered sugar. A filing or topping of fresh berries or preserves may be added, of course high fructose free preserves only.

A Mexican buñuelo or fried Pancake resembles a funnel cake from a circus or fair. The basic ingredients are flour, pecans, pecan extract, eggs and milk. This does not include any sugar or high fructose corn syrup in the recipe, this batter should be more liquid and less thick. A metal mold is heated in hot oil and then dipped in the batter and then fried in the oil, the pancake will drop off into the oil and tnen is removed and topped with a mix of cinnamon and sugar. This pancake is a crispy and beautiful yet healthy breakfast option.

In Brazil a pancake is known as a tapioca crape which is simply known as a tapioca in Brazil. A batter of tapioca flour and water is used to make a pasty yet dry mixture or batter. This mixtrue is put through a sieve to remove clums and then sprinkled into a non greased pan. Each side is cooked for about 1 minute which cooks into a pancake form yet white in appearance, drizzle with butter and then fill with banana or other fresh fruit.

Blini are Russian pancakes which are eaten either savory or sweet. The ingredients are salt, eggs, sugar, milk, sunflower oil and flour. Depending on the toppings to be added a savory pancake will be heavy on salt, a sweet pancake will be heavy on sugar. A pan is coated with butter and the mix ladeled into the pan and the pan tipped until the entire pan is covered. These pancakes are cooked, flipped and then served either filled or topped. Sweet blini are folded into quarters, stacked three high and then topped with whipped topping and fresh berries. Savory blini may have spniich, creme cheese, sour cream, salmon, or other fresh ingredients rolled into them. The recipe does not containe high fructose corn syrup and would not have the proper texture or flavor if it were prepared with such.

Indian pancakes are known as spicy semolina pancakes or Instant Rava (Sooji) Uttapam which is a traditional Indian breakfast. The Rava Uttapam begin with a batter of Sooji or coarse semolina, rice flour and buttermilk. This is mixed into a batter and then spiced with Onion, Tomato, green chilies, ginger, fresh coriander leaves, mint leaves, turmeric powder, baking soda and salt. These ingredients are mixed into the batter and then fried in a lightly oiled pan. These pancakes are served with tomatoe ketchup or chutney. No sugars or sweeteners are used in this pancake.

Pajeon Green Onion Pancake are Korean savory pancakes that utilize a rice flour batter that is thinned with cold water and then green onion, red bell pepper and jalapenos. These are savory pancakes that are not highly fluffy. Once mixed it is cooked in a puddle of coconut oil, topped with salt and pepper and then topped with a beaten egg prior to flipping. The pajeon is topped with a sauce of rice vinegar,soy sauce and chili garlic paste mixed into a dipping or dripping sauce. Seafood such as shrimp, calamari, octopus or other can also be added to this recipe for a more traditional pancake. The seafood selection is up to you as all restaurants and houses in Korea will serve it differently to taste. Also may be served with Korean pickled onions on the side. There are no sweeteners added to this savory pancake.

Chinese Pancake known as Jian Bing are a traditional Chinese street food made with green onion, also called fried green onion street pancakes. The batter consists of boiling water mixed with all purpose flour. Room temperature water is added and mix well, knead until smooth and let rest for twenty minutes while green onion is chopped. Flour, salt and cookign oil are mixed well. The dough is rolled into a pancake, topped with the oil mixture and then topped with green onion and roolled back into a batter and then back into a pancake and fried.

With the many different international pancake varieties only the american variety is topped with toppings containing high fructose corn syrup. Most international pancake varieties are high fructose free and many are savory options rather than sweets.






Click here to go back to HighFructoseFree.com

Click here to go back to previous page